Back to Events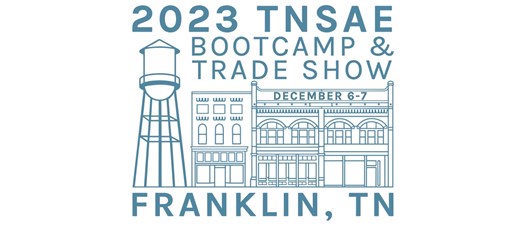 TNSAE BOOTCAMP & TRADE SHOW
Wednesday, December 6, 2023
to Thursday, December 7, 2023
Event Details
We look forward to being together this December for our annual TNSAE Bootcamp & Trade Show!
*Note: This year, the trade show is on the first day (Wednesday, Dec. 6) and the bootcamp will be the morning of Thursday, Dec. 7).
Each year, TNSAE Trade Show Exhibitors run with a theme - decorating their booths, coming up with creative games and interactive activities. It is always so much fun to see what exhibitors come up with! This year's theme...
"Bringing Books to Life!" (This could be bringing characters or a story from a book to life, books that are now movies, books that are now Broadway shows, children's books, books that are leadership or association focused…there are so many options!)
Registration for both exhibitors and attendees is open!
A huge thank you to Trade Show Chair, Ben Prom, and the committee for helping plan and create another great trade show!
And, check out this fun highlight reel (thank you, Tom Morrison!):
2023 Trade Show Keynote

Leading Imperfectly: The value of being authentic for leaders, professionals, and human beings
James T. Robilotta, CSP, Author, Certified Speaking Professional, Trained Improv Comedian, and Entrepreneur
Hey Superwoman, take off your cape. Hey Batman, take off your mask. Hey decision makers, put away your ego. Let's talk about who you are personally as a leader and as a partner. As humans, we can't learn things from people who are perfect, we can only learn things from people who are imperfect. So, it is time to own who you are so you can be real to others and lead through your faults. This deep but hysterical session will leave you feeling introspective about the person you show to others and recognize the rapport and trust building power of authenticity in your communication and relationships. If you're looking to master the art of courageous feedback and authentic relationship building, this is the session for you.
Agenda
December 6
7:30 AM - 9:00 AM

Registration Opens & Early Morning Exhibitor Appointments Available!

9:15 AM - 9:30 AM

Trade Show Day Kicks Off - Welcome from Committee Chair Ben Prom

9:30 AM - 4:00 PM

Trade Show Day - Sessions & Exhibitor Floor Time - Specifics to be updated soon!

4:00 PM - 5:00 PM

Reception

6:00 PM - 8:00 PM

We will coordinate small group dinners! Pay on own, but would love to help everyone coordinate to continue networking and check out Franklin restaurants!

December 7
8:00 AM - 12:00 PM

Bootcamp
For More Information: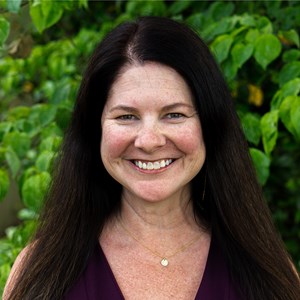 Jamie Flynn
CAE, IOM
Executive Director
Tennessee Society of Association Executives
(615)298-5944